OPT is an advanced and improved version of IPL. Each light pulse penetrates the tissue to destroy hair follicles while leaving the surrounding skin and vessels healthy. This treatment achieves hair free skin for a much longer duration.
OPT Hair Removal uses (808nm) Diode Laser technology to emit a single wavelength of light to damage the root and blood flow to hair follicles, thereby preventing hair growth. OPT Hair Removal is more effective than SHR and IPL due to lasting longer and preventing infections or ingrown hairs. It is suitable for all skin tones and types (including people who have tattoos)
OPT hair removal is a new technology that targets individual hair follicles with intense pulses of light. This new technology is more effective than IPL because it targets the root of the hair and not just the surface. This means no hairs will grow back, which is great for those who are experiencing ingrown hairs from shaving or waxing.
Our procedure for hair removal has been tailored to cater to a diverse range of clients. This is why OPT Hair Removal is the most effective, safe, and fast option in terms of treatment speed. We offer the best results for all skin tones or hair colors.
This is the perfect experience for removing all types of hairs (fine and coarse hairs). The OPT technology has the ability to clean the pores and tightens skin if it is aged. It also has a cool tip technology to ensure a painless and comfortable hair removal.
RECOMMENDED HAIR TYPE FOR OPT HAIR REMOVAL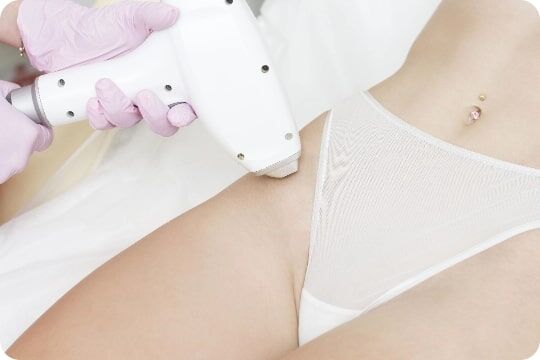 Bikini Line
Many coarse hairs are found on the bikini line and the Brazilian area, so males usually need 30% more sessions than females. In general, a person with finer hair will require less sessions to remove hair.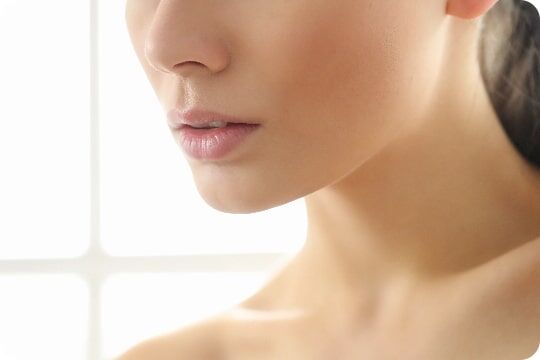 Upper Lip Hair
OPT Hair Removal can effectively eliminate upper lip hairs. Laser targets follicles at the base, so for ladies with finer upper lip hair, a few session will be enough to permanently remove them. For men with coarser upper lip hair, it may take more appointments.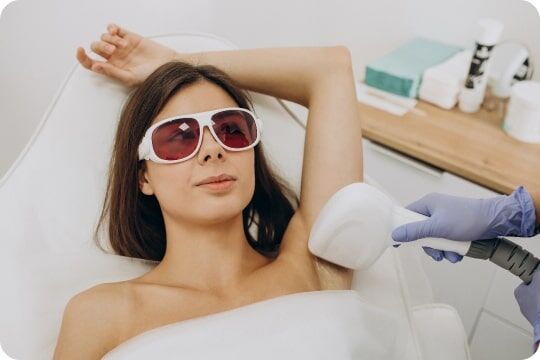 Underarm Hair
Most underarm hairs are coarse hair, which is present in both males and females. Coarser hair may require more sessions to completely remove.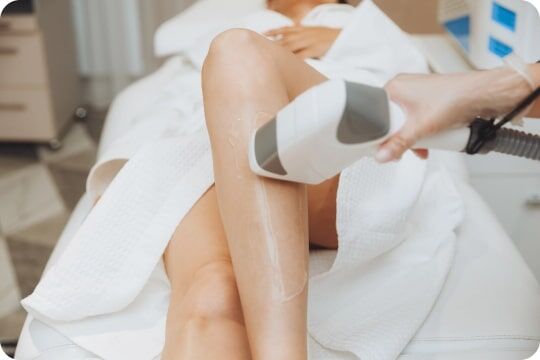 Full Leg / Half Leg
Most hair growth on the legs occurs closer to the feet on women, while most of the hair growth on men's legs occurs higher up. The result is usually that women need less sessions for fine hairs, but more for coarse hairs. Men usually require 30% more sessions than women.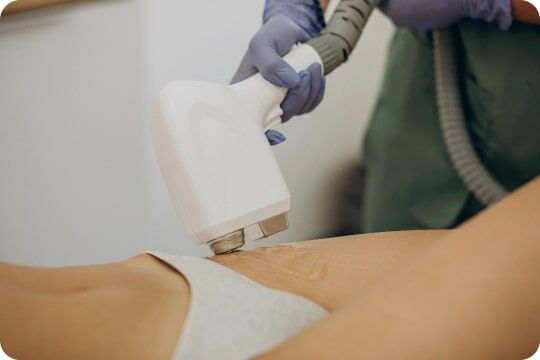 Brazilian Hair
Brazilian Hair Removal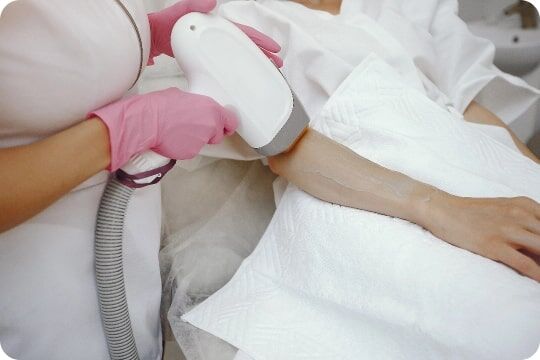 Full Arm / Half Arm
Most of the hair growth on arms occurs on the lower part. Males usually require 30% more sessions than females.
BENEFITS OF OPT HAIR REMOVAL